Perfect for ponds, septic systems and storage tank aeration.
The ET series range of air pumps ensures that there is plenty of water movement in wastewater applications; this boosts oxygen levels in the water, allowing aerobic bacteria to decompose. When used in medical applications, the ET series provides a high low at low pressure.
• Green drive technology - energy efficient motors low power consumption.
• Specially formulated diaphragm material for extended life.
• Due to no wearing parts no reduction in performance.
• Robust and compact construction – weatherproof.
• Easy to service with competitively priced spares kit.
• Suited to intermittent or continuous duty applications.
• Used by original equipment manufactures of NSF certified residential sewage treatment systems.
Max Flow:
2.12 cubic feet per minute
•
Max Pressure:
0.17 bar
•
Weight:
6.0 kilograms
•
Dimensions (LxWxH):
7.99" x 6.49" x 6.02"
•
Connector Size:
0.71"
•
Power:
55W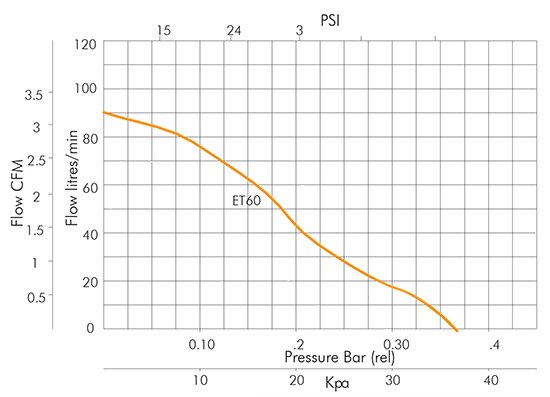 • Max Pressure: 0.10 bar
• Weight: 9.5 kilograms
• Dimensions (LxWxH): 10.43" x 8.36" x 7.79"
• Connector Size: 0.71"
• Power: 90W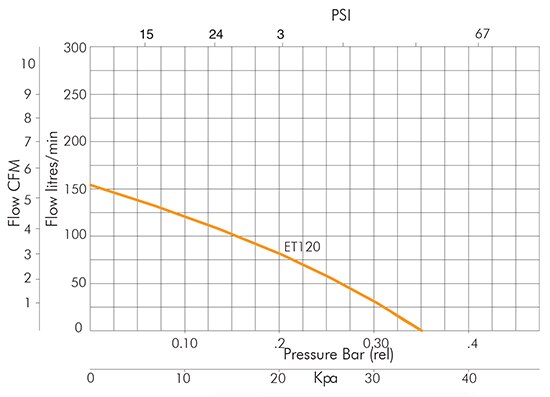 ---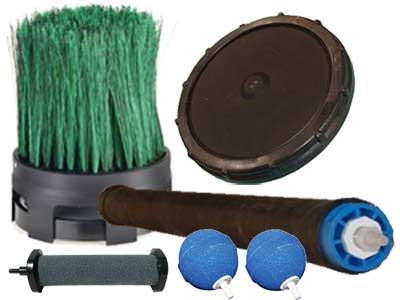 DIFFUSERS
We have a great selection
of quality diffusers in stock.
CHECK THEM OUT NOW!