Thursday, August 13, 2015
It doesn't just change colours, it changes lives.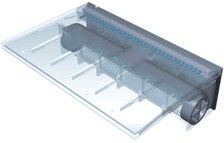 Few features have the impact of Atlantic Colorfalls. The first lighted weir designed specifically for water features, Colorfalls enchant with a sparkling sheer descent of water illuminated from within with glowing light. Three different sizes of original Colorfalls brighten the night in your choice of one of four individual colours.
For an even more stunning display, our Colour Changing Colorfalls will captivate you with 48 vibrant colours. Completely redesigned, the Colour Changing Colorfalls are available in four different sizes.
Features: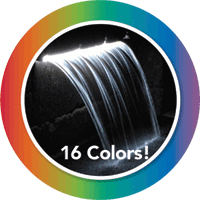 Radio frequency remote control
Fully modular construction linking seamlessly to create sheers of any width
Multiple plumbing connection sites
Removable back plate that provides unparalleled access for routine maintenance
One-step winterizing
Larger opening produces a thicker water sheer, less splash, more color and reduces clogging caused by debris in the water
Redesigned supports eliminate splitting of the water sheer and increase load capacity
Self-draining body for easy winterization
Color Changing LED light bar that is accessible from the rear of the unit
Includes 2 - 1½" plugs for unused plumbing inlets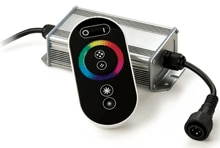 The Atlantic Colorfalls are the best- designed and best performing units ever built! All Colorfalls are available as stand-alone units, or for the ultimate in installation convenience, in kits including everything you need, from pump to plumbing - all you provide is the wall.