Monday, December 21, 2015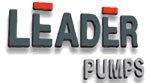 This Heavy-duty submersible pump is ideal for large drainage and emptying applications (eg. construction sites). It is Suitable for pumping dirty water containing particles with maximum diameter up to 1.25".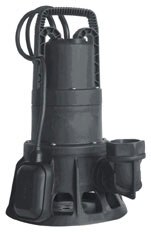 Pump has wear-resistant impeller with insert reinforcement.
Supplied with power cable with plug and self-sealing fitting and 4 step fitting.
Built using anti-corrosive and rust-proof materials.
Pump can be operated vertically or horizontally.
Motor with thermic overload protection.
Excellent cooling of the motor that enables the pump to operate even when it is partially submerged.
Supplied with 16' power cable with plug, self-sealing fitting and 4-step fitting.
Oil free.
GPH: 5000
Max Head: 36'
Volts: 115
Watts: 1000
Size: 15-1/2" x 9-1/4" x 9-1/4"
Outlet: 1-1/2" FPT with or without optional elbow. Also includes optional fitting to change outlet to 1-1/2 inch or 2 inch barb.