Wednesday, September 7, 2016
To properly test your hot tub water, you will need a clean 16oz plastic or glass container to collect the water sample. If you don't have one, you can come to our Victoria location and we'd be happy to supply you with one. Keep the bottle clean and do not us it for anything else.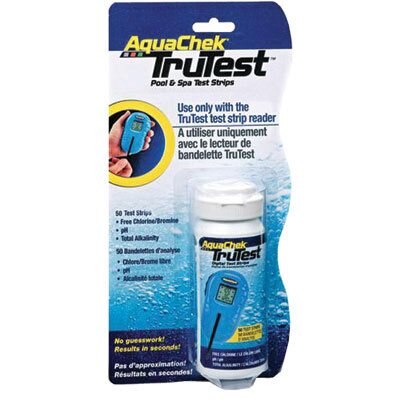 Take the container and turn it upside down and dip it into the middle of the hot tub about elbow-length deep. Turn the container upright and start filling it up. The reason you take the sample from the middle of the tub is because you can get inaccurate readings taking the sample near the jets. If you're taking it in for professional testing, tighten the container and bring it to the testing facility immediately to decrease any chances of contamination. Come to Van Isle Water for a FREE pool or spa water test.
Testing your Hot Tub water should happen once or twice a week depending on how often it is used. We also recommend bringing a water sample to our Victoria Location to get an in-depth analysis once a month to ensure its safe to use. When testing your hot tub water, there are 3 ways you can conduct your testing:
1. Test Strips
These strips will test for Total & Free Chlorine, Bromine, pH and Alkalinity.
Dip 1 test strip into the container and wait about 15 seconds. Compare the colour from the strip to the colour on the bottle.
Available Test Strips: Aquachek Tru Test Test Strips
2. Test Kits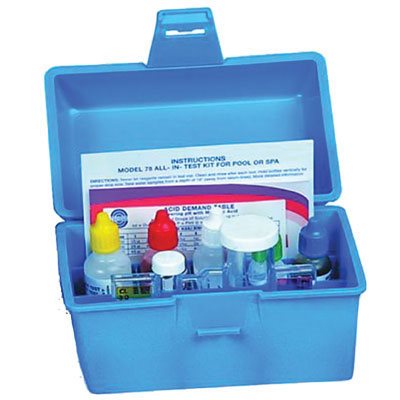 This test kit will test for Total & Free Chlorine, Bromine, pH, Total Alkalinity, Calcium Hardness and Cyanuric Acid.
Add 5 drops of the specific reagent you wish to test for into the water sample. Wait about 15 seconds and compare the colour of the water to the colours on the container.
Available Test Kits: Rainbow Test Kit, Lamotte Test Kit.
3. Bring a sample to Van Isle Water for FREE pool & hot tub water testing.
We recommend that you bring a sample of you hot tub water for testing at least once a month.
If you have any questions in regards to testing your hot tub water, contact our Pool & Spa expert, Colin, at 1-888-444-8497 or colin@vanislewater.com.